WHY WE ARE
HERE
"He put a new song in my mouth, a hymn
of praise to our God." (Psalm 40:3)
FREE MUSIC
Free music?! Yes…at least for now. Why are
we giving away our many, many hours of
hard work for free?
Because the songs are awaiting fulfillment.
A MUSICIAN…
Larry: I started out playing the guitar, but quickly
switched to the bass. I grew up appreciating the
excellent work of Geddy Lee and Chris Squire.
Later, I learned just enough keyboards to get by
before returning to the guitar. If you give a listen,
you may notice the influences of Rush, Yes,
Kansas, Def Leppard, and others in my music.
BUT PRIMARILY A SONGWRITER…
Larry: Although the Lord has blessed me with
some small skills in music, His greatest musical
blessing to me came when He granted me a
pipeline into His endless creativity. But mine is not
by divine revelation -- I craft His notes imperfectly.
Over the years, He has blessed me with hundreds
of songs, some of which are available on this site.
WHO NEEDS SINGERS.
Larry: I don't possess the qualities of a 'lead'
vocalist. In God's infinite wisdom, He has blessed
others with wonderful voices. I pray that one or
more of His talented singers will someday sing for
Him through these offered songs. Are you the
answer to my humble prayer? May the Lord guide
you to

contact me

. I'd love to hear from you!
YOUR
OPPORTUNITY
Many songwriters need quality singers. At WnN
Music, we're no exception.
If you enjoy our music and have been blessed
with a good voice, let's

talk

! Maybe we can work
together for God's glory!
LATEST CDs
To hear or download any song for free, please
click on any album and you'll be taken to Wood n
Nails' music page.
ALL GOOD AND PERFECT GIFTS…
James 1:17 tells us that all good things
come from our Father above. I believe
that these good gifts include songs.
How can I claim the tunes He has given
as my own, when out of nowhere a
melody mysteriously pops into my
head? The glory is His alone!
REGIFTING IS A GOOD THING!
By divine revelation, the great
songwriter, King David, gave us some
excellent advice. Psalm 33:3 says to "sing
to the Lord a new song; play skillfully,
and shout for joy." In Psalm 98:1, he tells
us why: "…for He has done marvelous
things…"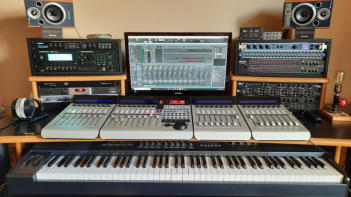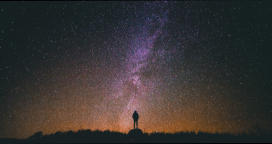 INTERESTED IN
CHRISTIAN NOVELS?
Check out my Young Adult Sci-FI series!
Available on Amazon (and elsewhere)
contact Larry "L.A." Miller
the Larry Miller Band's latest tune:
"Greater Love" featuring Rob Nelson
Christian pop/rock/contemporary music and hymns
LMB has a New Member!
We are proud to announce the addition of drummer, Rob Nelson,
formerly of the 80s heavy metal band, Stormtrooper. Rob will
take over all the drumming responsibilities, including
the crafting of tracks for LMB's previous tunes. Welcome Rob!
Your experience, skills, and friendship are greatly appreciated
here at WnN. What a HUGE blessing you are!
You can check out some of Rob's work with Stormtrooper
here
.